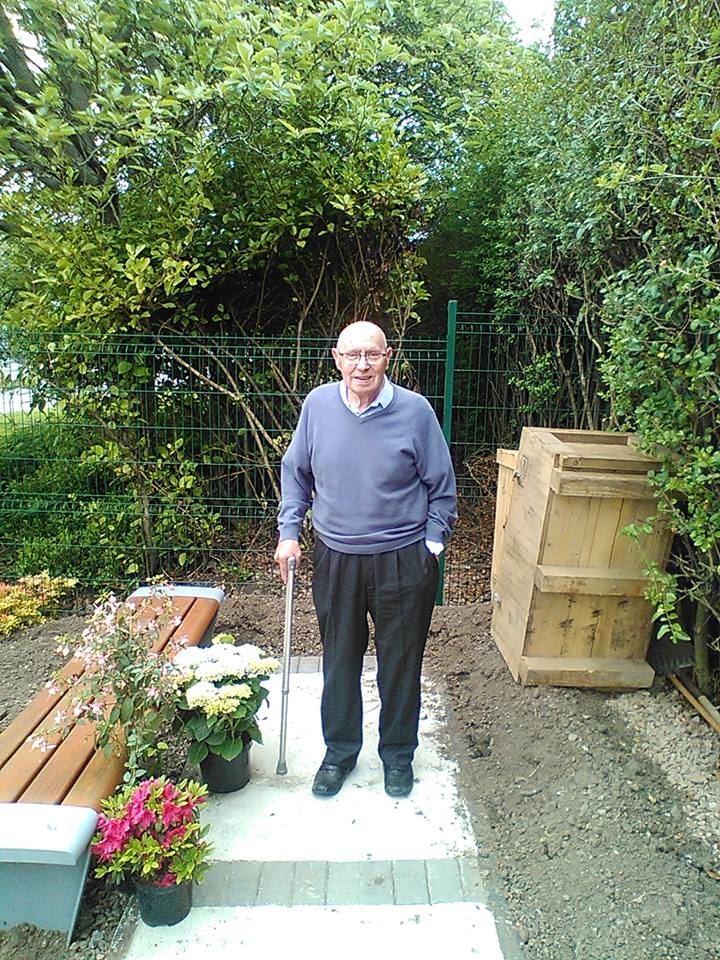 EIS Waste Services are delighted to have had the opportunity to help with the supply of recycled materials to a new Memorial Garden at the entrance to First Aberdeen`s HQ at King Street. The Garden is being built to commemorate & honour those who contributed to the bus industry in Aberdeen who are sadly no longer with us.
EIS Waste supplied 5 tonnes of Recycled Topsoil, some salvaged wooden containers to be used as raised planters and also some sleepers to be used around the border of the site.
Transport Manager Raymond Henderson who has close links with First Aberdeen having worked there for over 9 years was delighted to be able to help with the garden having made many friends in his time working on both the City Service buses and also within the companies Coaching Department Raymond said "I was delighted to help the guys making the garden possible and given the amount of people that have been employed through the years the memorial garden is a fitting way to remember all who have sadly passed away".
We received this letter from Richard Jaffrey from First Aberdeen recently showing how the garden started and is coming along and we look forward to seeing the finished product in the near future.
May 2016 – The Memorial Garden