Hazardous Waste Service


Tougher legislation than ever is now in place to make sure that hazardous waste is handled in a way which most protects the public and the environment.
At EIS Waste Services, our procedures are well established and developed to meet all legal requirements and avoid all risks.
We will manage your hazardous waste and take all necessary steps to make sure it is safe.
Asbestos and Liquids are among the specialist areas we work in and we can arrange collection along with responsible and environmentally friendly disposal.
Hundreds of items are now officially categorised as hazardous, including fluorescent light tubes, refrigerators and TV sets, and we can arrange or advise on the most effective way of handling them.
Throughout, we comply with the Waste Electrical and Electronic Equipment Directive (WEEE Directive) which was introduced into UK law in January 2007.
EIS Waste Services is licensed to dispose of both fibrous and cement asbestos and we can offer site registration and organise relevant documentation on your behalf to meet the Hazardous Waste Regulations.
We also deal with hazardous waste, such as oily rags or fluorescent light tubes, from offshore vessels docked locally. We have experienced ADR trained drivers who are authorised to transport hazardous waste.
Our focus throughout is on safety and as a family-run firm we handle each project on a personal one-off basis to make sure we exactly match your requirements with a risk-free service.
With our fully qualified chemists who have a wealth of technical and industry knowledge, we will work with you chemist to provide the best solution for these difficult waste types.
Qualified Chemists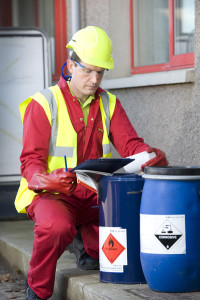 EIS Waste Services has a technical support team that will provide a range of services including:- On-Site listing; Waste Sampling and Lab Analysis; Packaging and Labelling; Special Waste Paperwork and Transport Documentation.
Special Waste Collection Services
Our Hazardous Waste Collection Service includes: small volumes through our Haz-Box Service; Laboratory Chemical Listing Packing and Disposal;Drums and Intermediate Bulk Containers (IBC); Waste Safes; Wheelie Bins; Tanker Collections of Waste Oil and Bulk Waste Chemicals
Haz-Box Service
Ideal for small volumes of Hazardous Waste of which are common to both Offices and Workshops, this provides a cost effective compliant solution to these difficult wastes. Items suitable include Batteries; Light Fittings; Contaminated Packing; Toner/Inkjet Cartidges; Electrical Waste; Aerosols and Spill Material.
Waste Safe
Ideal for larger volumes of solid hazardous waste i.e. Oily Waste, Rags, Filters. This service provides acompliant UN approved container for the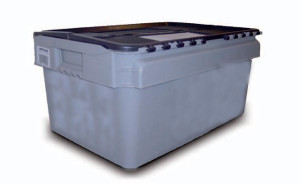 safe storage and collection of Hazardous Waste.
Recycling, Treatment and Disposal Options
Through our licensed facility and our network of approved and audited partners, we are able to offer a comprehensive range of the best recycling, treatment and disposal options for your Special Waste.
Current methods available include:-
Treatment and Recycling of Oily Rags, Solids and Filters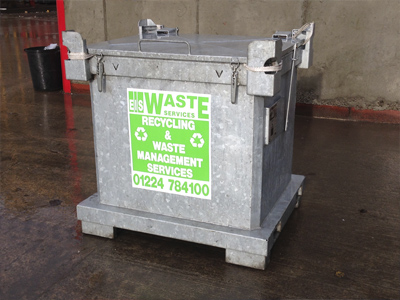 Solvent Recovery
High Temperature Incineration
Acid/Alkali Neutralisation
Waste Oil Recycling
Contact us on 01224 784100 or by email info@eiswaste.co.uk for more details and ask for help or advice rather than take any chances. We can handle all your hazardous waste management needs.

EIS Waste Services is a trading name of EIS Waste Services Ltd – Registered in Scotland SC254990
Registered Office Gallowhill Recycling Centre, Checkbar Nigg, Aberdeen AB12 4LP